Las Vegas is often the first place that comes to mind when people think of throwing a bachelor party. This is no surprise. After all, the city, famed for its entertainment venues, caters to a wide range of tastes and preferences.
Whether your idea for the perfect celebration involves live music, an upscale restaurant, high-stakes gambling, or something else, Las Vegas has something for everyone.
With so many options available, planning a bachelor party in this dynamic city can seem daunting. Yet the abundance of choices is precisely what makes Las Vegas an unforgettable destination.
To help you navigate the possibilities, we've created a list of the 10 best Las Vegas bachelor party ideas for you to consider.
1. Go Clubbing at XS Nightclub 
XS Nightclub at Encore Las Vegas is an expansive 40,000-square-foot venue with an atmosphere that is quintessentially Vegas. And my goodness, we mean it when we say you don't see something like this every day.
This place is definitely worth checking out! Here you'll find attractive cocktail waitresses, lavish gold-plated decor, delicious ice-cold drinks, world-class DJs, and (possibly) celebrities.
If you want to get wet, the European pool of Encore is located in an outdoor pool area, where you'll find plenty of interesting people to meet and socialize with.
In addition to the generally fun crowd, XS promotes a safe environment with onsite security, and of course, the friendly staff helps keep everyone in a great mood. The staff at XS really does a great job, and the bottle service here is top-notch.
Every element at XS Nightclub converges to create an unforgettable bachelor party experience.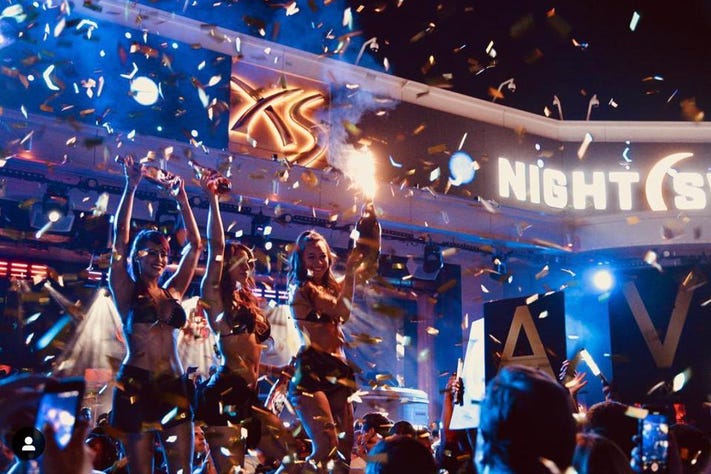 2. Do A Las Vegas Party Club Crawl
Rather than party at just one Las Vegas club, why not visit multiple in a single night? With Supreme Club Tours' exclusive party bus club crawls, you can take your Las Vegas bachelor party to a whole new level.
We're happy to promote a variety of packages with Supreme Club Tours that are tailored to diverse tastes and preferences. The Hip Hop Club Crawl, for instance, is a potentially great choice for music lovers.
For those looking to beat the heat, the Pool Crawl provides access to the city's most stylish pool clubs. And, if your crew desires a night steeped in risqué Vegas charm, the Strip Club Crawl is your ideal choice.
For each club crawl package, the party starts the moment you step onto our bus, with state-of-the-art sound systems, comfortable seating, and atmospheric lighting that sets the tone for the night ahead.
To find the perfect club crawl experience for your bachelor party, visit our Party Buses page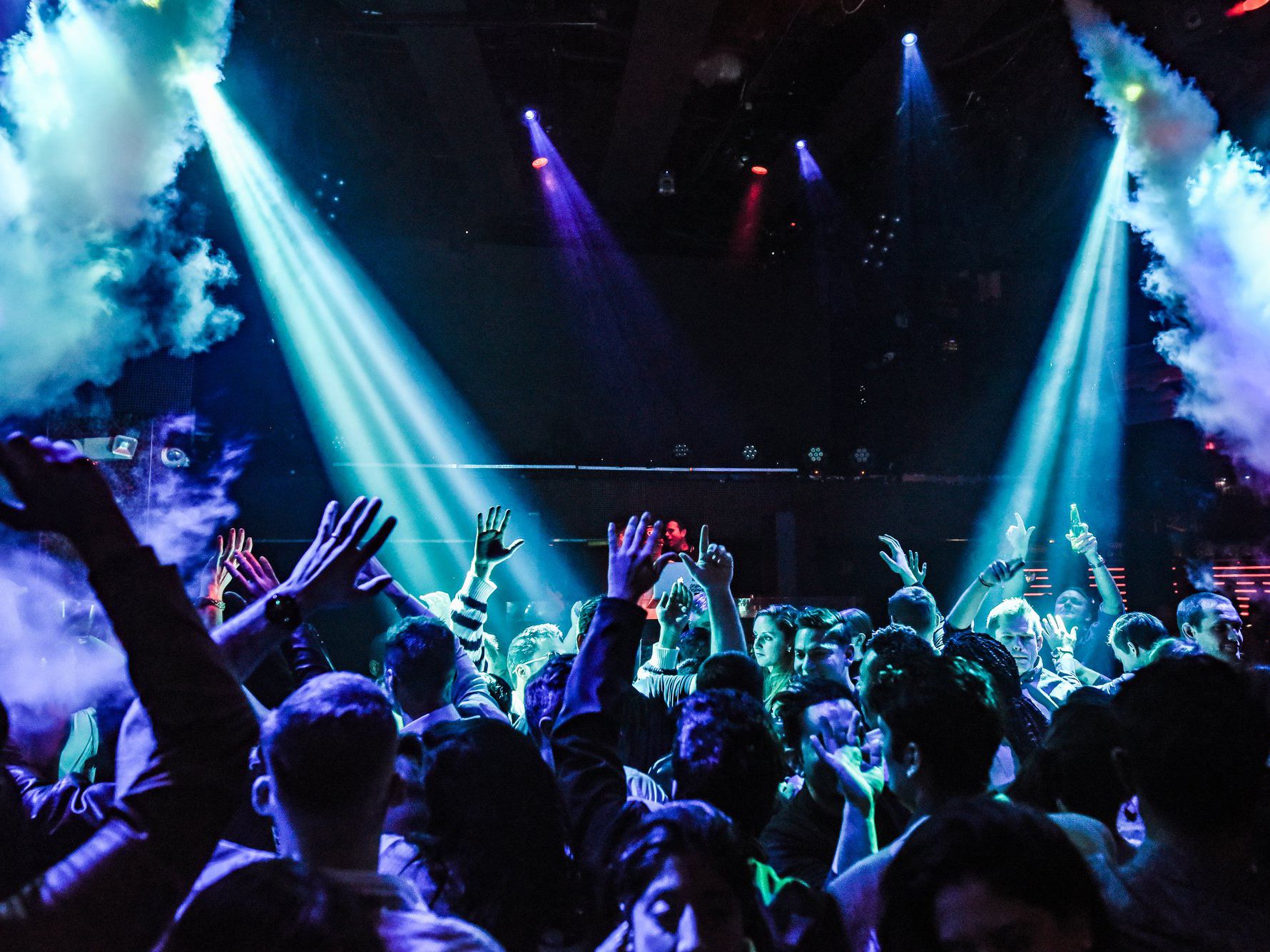 3. Take A Soul Food Tour
For those seeking a unique twist on the traditional Las Vegas bus tour, the Soul Food Tour offered by Supreme Club Tours provides an exceptional culinary adventure.
This tour perfectly combines Las Vegas sightseeing with delicious fried food.
» MORE: Learn more about the tour here
For early birds, Supreme Club Tours offers the enticing Brunch Tour, which runs from 12 noon to 3 pm. If you're more inclined to evening activities, the Dinner Tour operates from 5 pm to 8 pm.
Each restaurant offers a variety of alcoholic beverages available for purchase, allowing you to pair your meal with a drink of your choice.
All Soul Food Tours start at Dave's Hot Chicken, a popular eatery located just a block away from the Bellagio Hotel & Casino and Caesars Palace. The next stop for Brunch Tour attendees is Lo-Lo's Chicken & Waffles.
For more details, call us at 702-344-0100.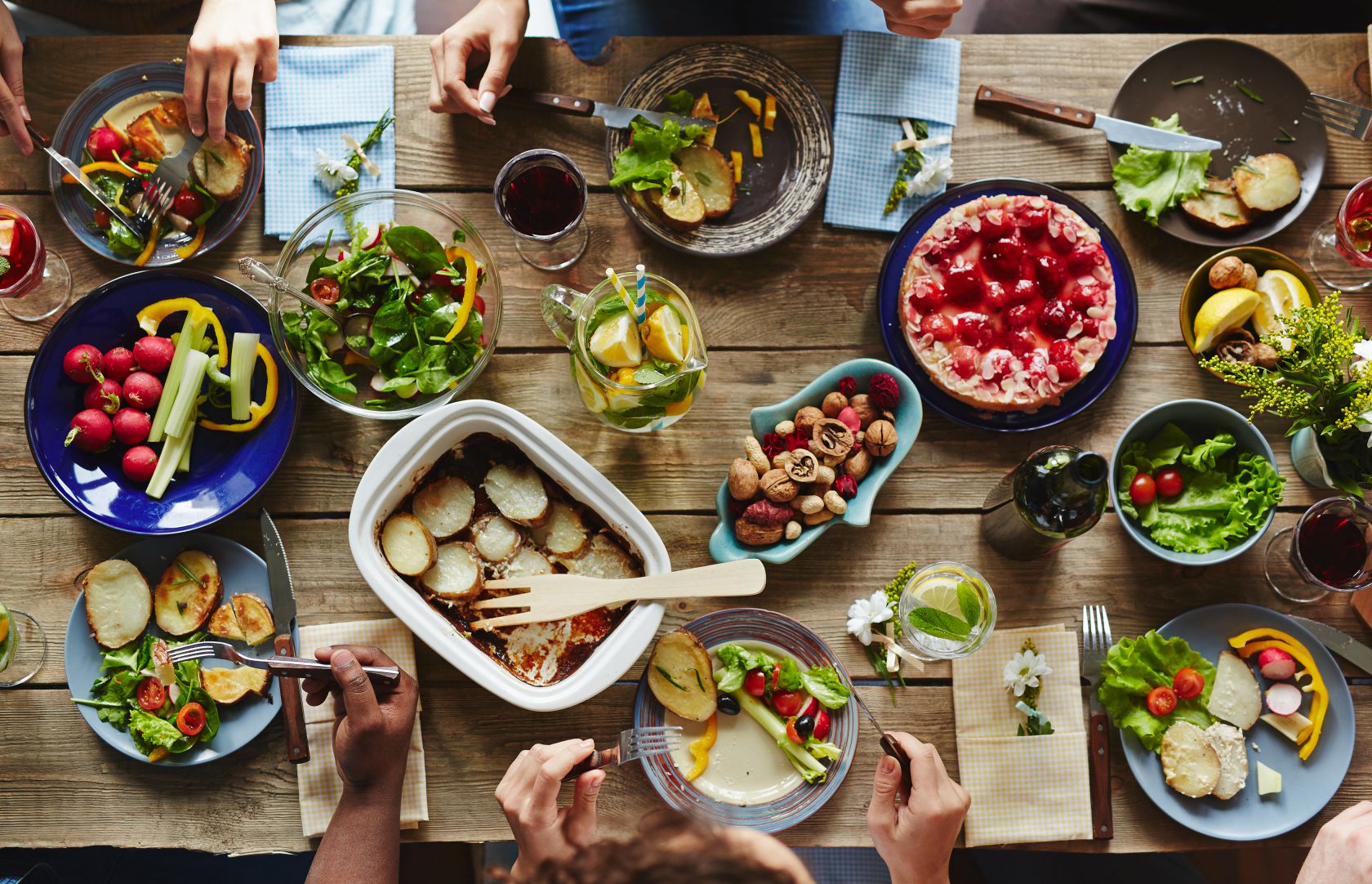 4. Gamble at The Cromwell Hotel & Casino
Experience the thrill of high-stakes gambling at The Cromwell Hotel & Casino, a venue that sets the standard for gambling experiences in Las Vegas.
With a selection of 66 table games, including classics such as Blackjack, Roulette, and Craps, the Casino offers a myriad of opportunities to try your luck.
In addition to the table games, The Cromwell also houses 440 slot machines, each promising a distinct and exhilarating experience.
For sports aficionados, the Caesars Sportsbook at The Cromwell provides an engaging platform to participate in sports betting.
Once you've had your fill of gambling, we recommend extending your enjoyment by exploring other facets of The Cromwell Las Vegas Hotel & Casino.
Prior coordination with us can ensure a seamless transition to Drai's Nightclub, an in-house venue offering an excellent assortment of music and entertainment.
Our forte lies in curating a personalized and engaging itinerary for your trip. We pay attention to every detail, ensuring your Las Vegas adventure is truly outstanding.
» MORE: Read here to learn more about Drai's Nightclub tickets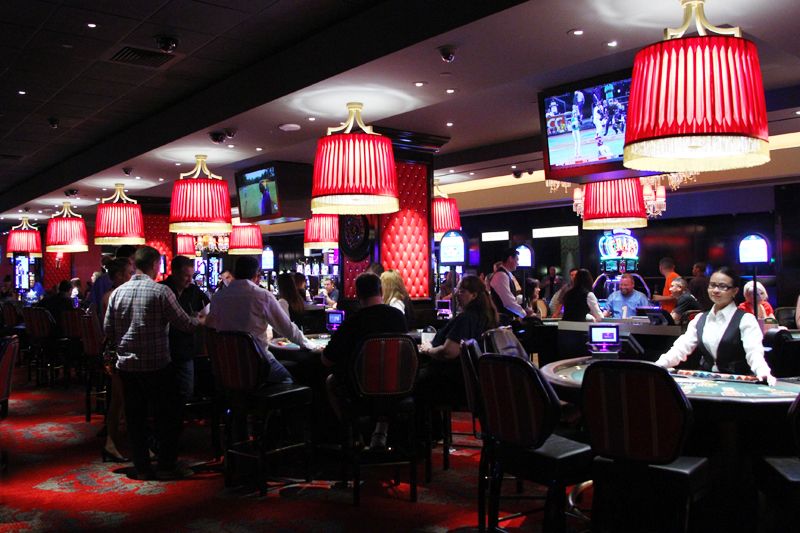 5. Visit A Speakeasy
Immerse yourself in the charm and allure of Las Vegas's vibrant past by stepping into one of its speakeasies.
A visit to these clandestine establishments not only offers an opportunity to enjoy excellent drinks but also serves as a journey through time to the days of Prohibition.
Las Vegas boasts a rich history of speakeasies that have left an indelible imprint on the city's cultural memory. These establishments, once hidden and secretive, were havens for the free-spirited during the Prohibition era.
Today, they have morphed into trendy establishments, exuding a unique blend of historical allure and modern sophistication.
Each speakeasy in Las Vegas has its own distinct ambiance, yet all of them share an intimate atmosphere perfect for a classy bachelor celebration.
These venues feature inventive mixology, with bartenders concocting masterful creations that are as enjoyable to watch being made as they are to drink.
Visiting a speakeasy offers a sophisticated take on the traditional bachelor party, making it an ideal choice for those seeking a unique experience.
6. Party at Larry Flynt's Hustler Club
While we've previously highlighted our partner club crawls and the diversity of venues they provide access to, we recognize that some occasions call for a more singular focus.
For those seeking a focused bachelor party, dedicating an entire evening to a single strip club can offer a truly entertaining experience. For this, Larry Flynt's Hustler Club is an exceptional choice.
Larry Flynt's Hustler Club boasts multiple levels of entertainment, each featuring luxurious seating and intricate decor. Naturally, the club has a variety of distinct environments, such as private suites for lap dances.
Make the most of your Las Vegas experience by indulging in a venue that's renowned for its top-notch offerings.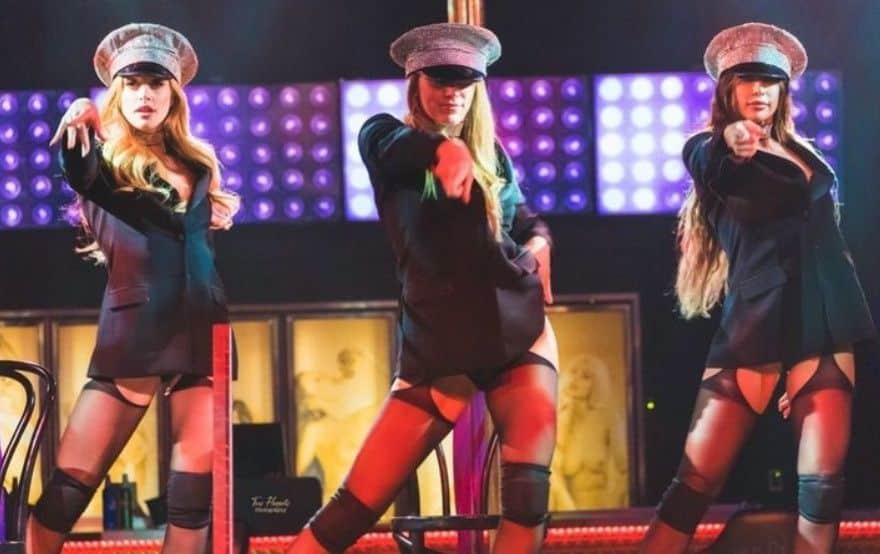 7. Get A Message at The Spa at Encore Las Vegas
A spa trip may not traditionally take center stage in a bachelor party itinerary, and we imagine that this would only be one stop in your experience. But consider it a unique way to kickstart your festivities.
Everyone can benefit from and appreciate the rejuvenating power of quality massage and premium spa treatments. So, come immerse yourselves in relaxation at The Spas at Wynn and Encore Las Vegas.
These prestigious establishments offer an array of specialty treatments, each designed to invigorate the senses and soothe the soul.
Offerings at The Spa at Wynn include the signature Good Luck Ritual, believed to enhance both your spirits and your fortunes, and the Ultimate Facial. The facial is a comprehensive skincare treatment that promises to leave your skin refreshed and radiant.
Over at The Spa at Encore, enjoy offerings like the Nalu Body Ritual and the Encore Escape, both of which are quite enjoyable.
To further enhance your experience, The Spa at Encore houses a Juice Bar, which has an array of refreshing fruit juices and smoothies.
A spa trip as the opening act for your bachelor party ensures that you start your celebration on a high note, relaxed, fresh, and ready for what's next.
» MORE: Click for hotel booking options and save 30-50% with a company that cares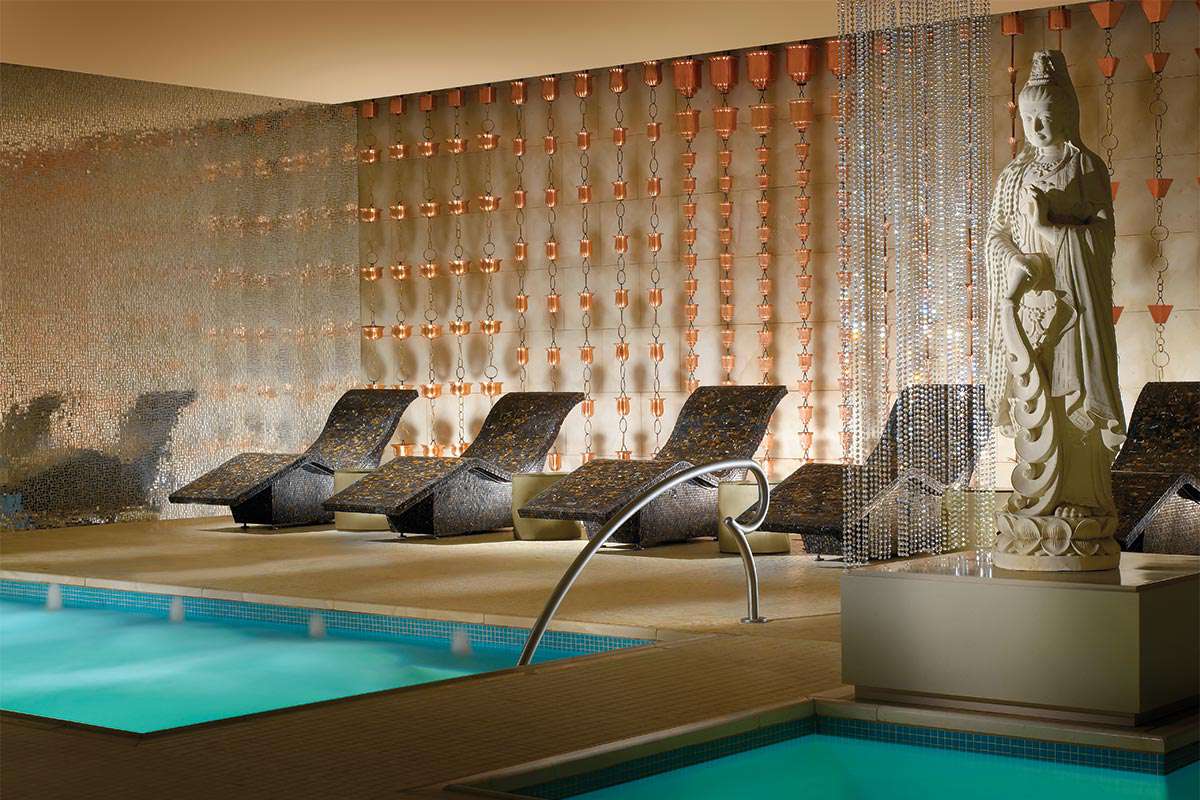 8. Feast at LAVO Party Brunch
Indulge in the ultimate brunch experience at LAVO Party Brunch, a celebrated Las Vegas venue that seamlessly combines a delightful menu with an energetic atmosphere.
The brunch, which takes place every Saturday (October through March) is a festive experience designed to kickstart your weekend celebrations in style.
The experience starts with a diverse brunch menu, from classic breakfast favorites to seafood dishes. Complementing the food is an impressive selection of cool cocktails and scrumptious add-ons designed to elevate your dining experience.
But what really sets LAVO Brunch apart is its exciting atmosphere. After you've indulged in the venue's offerings, the place transforms into a vibrant party scene.
Here you'll experience gorgeous tabletop dancing waitresses and high-energy beats from the DJ. You'll also likely see some champagne sparklers.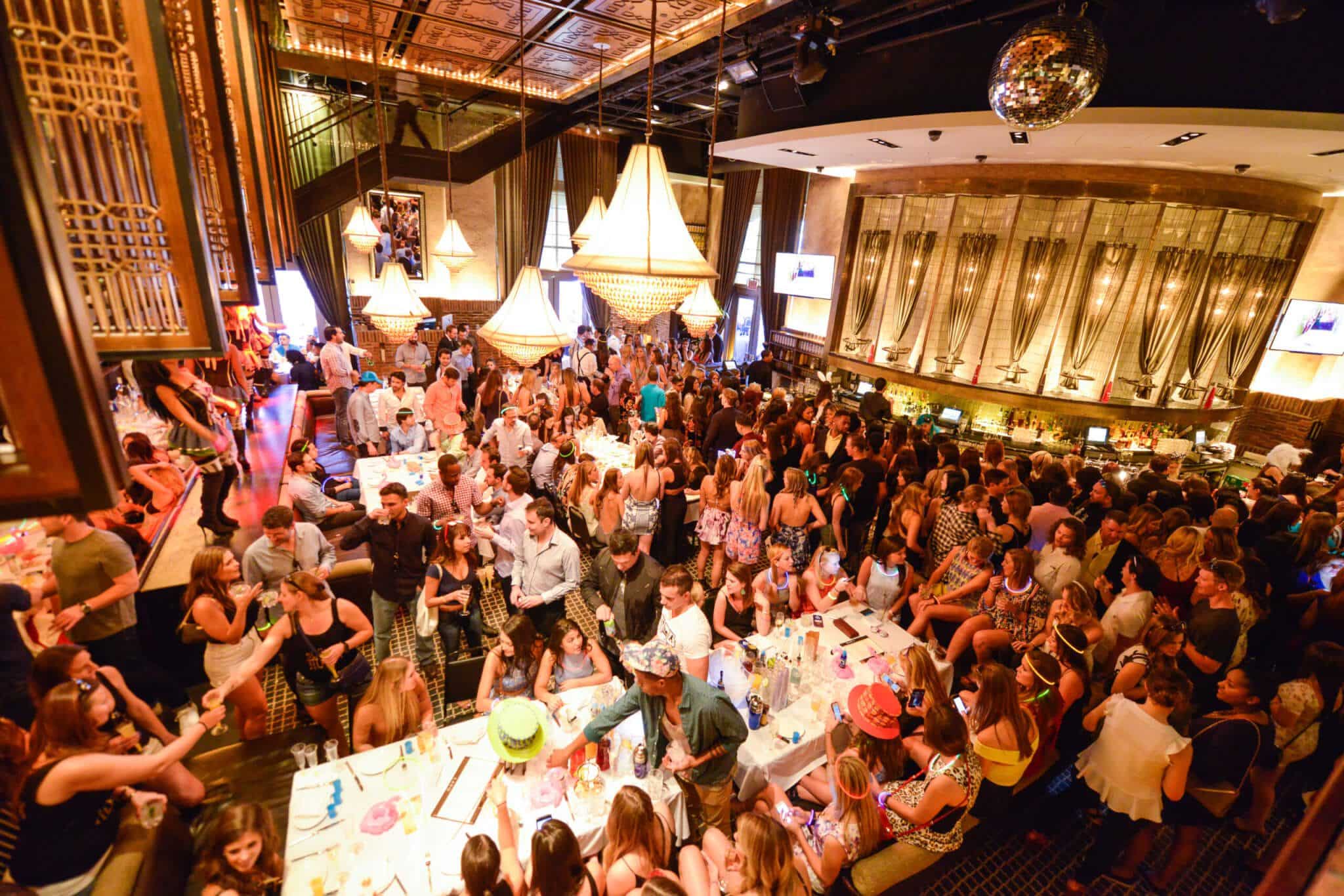 9. SkyJump at The Stratosphere Tower Las Vegas
Seeking a thrill to elevate your bachelor party to new heights? Look no further than SkyJump at The Stratosphere Tower in Las Vegas.
This adrenaline-inducing leap from the iconic Stratosphere Tower promises a truly unforgettable experience. It's a must-try for those seeking to infuse their bachelor party with an extra dose of excitement.
The SkyJump is an 829-foot plunge that offers breathtaking views of the Las Vegas skyline. As the only sky jump in North America, this experience is both unique and exhilarating.
The thrill of the jump, coupled with the awe-inspiring vistas, guarantees a bachelor party moment that will be talked about for years to come.
As you prepare for your bachelor party adventure, Vegas Good Life stands ready to handle all the logistics for you. Our dedicated team is experienced in coordinating bachelor parties and will ensure all your hotel details are seamlessly taken care of.
We're here to make your bachelor party in Las Vegas as hassle-free as possible.
To begin planning your unforgettable Las Vegas bachelor party, contact Vegas Good Life at 702-344-0100. We're committed to delivering an extraordinary bachelor party experience that exceeds your expectations.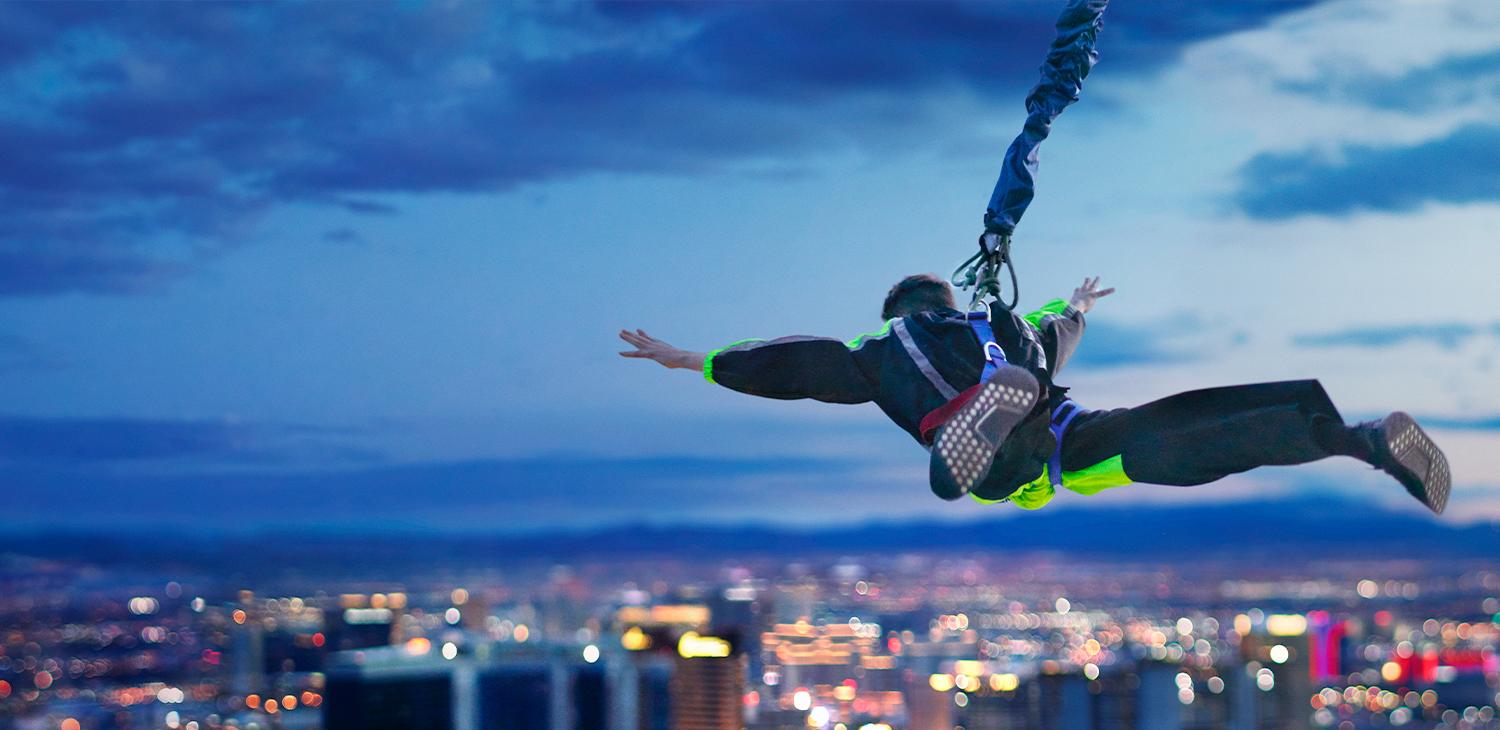 10. Enjoy Cigars at Montecristo Cigar Bar in Caesars Palace
In contrast to SkyJump's major adrenaline rush, there is the simple pleasure of indulging in premium cigars at Montecristo Cigar Bar in Caesars Palace.
The establishment is welcome to anyone 21 and older, whether you're a seasoned cigar aficionado or a curious newcomer.
Equipped with an excellent ventilation system, the bar provides a comfortable environment, enabling you and your friends to relish your cigars without overwhelming your senses.
Additionally, the bar's expert staff is on hand to guide you through their impressive selection, ensuring you find a cigar that perfectly suits your liking.
Want to bring your own cigar? You can. Montecristo Cigar Bar allows guests to bring their own cigars for a nominal cutting fee of $10.
Alternatively, you can select from their extensive collection of over 1,000 cigars, all meticulously maintained in a 400-square-foot, climate-controlled humidor.
The bar is also equipped with a video wall and screens, making it perfect for drinking, smoking, and watching a game of football.
Choosing to spend part of your bachelor party at Montecristo Cigar Bar not only provides a luxurious experience but also adds a touch of class and sophistication to your Las Vegas adventure.
There's a distinct pleasure in the slower pace of a cigar bar, a contrast to the high-speed pace of Vegas' club scene and nightlife.