Number 1 Nightclub: Drai's Nightclub
Location: The Rooftop of The Cromwell Las Vegas Hotel & Casino
Nights: Friday, Saturday, Sunday
Size: 60,000 sq-ft
The Definitive Guide to Drai's Nightclub (2022)
One of the most iconic venues in all of Las Vegas, Drai's Nightclub is a modern-day nightclub that offers an experience unlike any other with two balconies, four bars, 75 VIP tables, and chart-topping musicians and DJs.
Have we mentioned the eight sparkling pools, cutting-edge LED screens, or the 80-sided LED discoball yet?
Seriously, this venue has so much to offer. It's where you need to be if you love a fun, extravagant vibe, great drinks, upbeat music, and unparalleled views of The Strip from the rooftop of the Cromwell Hotel & Casino.
Drai's Nightclub Location
Located at 3595 S Las Vegas Blvd, Las Vegas, NV 89109, Drai's Nightclub sits on top of the Cromwell Hotel and Casino.
360 View of Drai's NightClub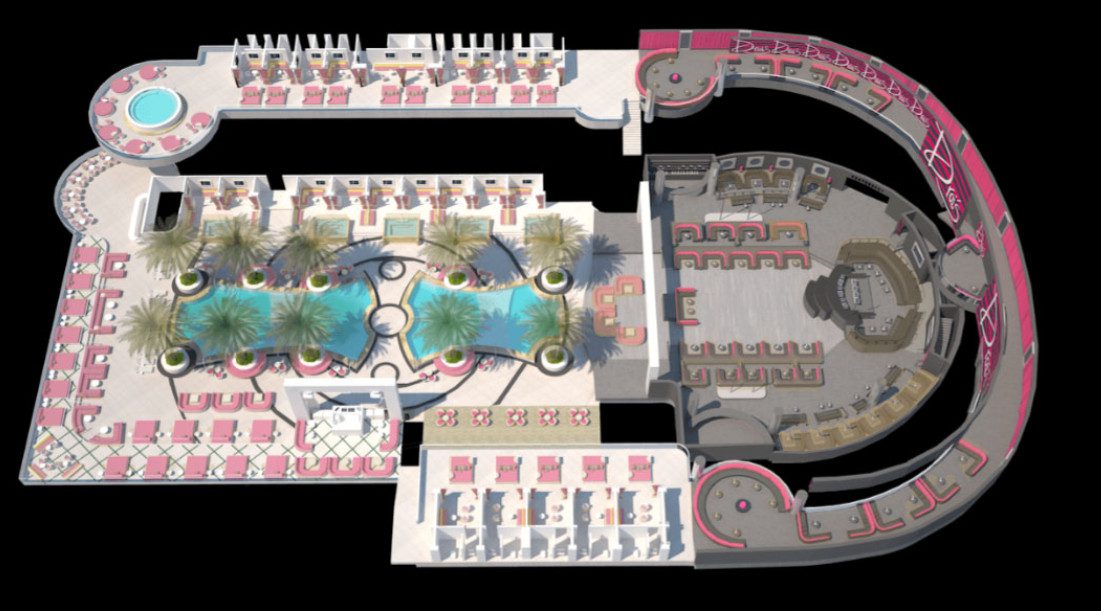 Drai's Nightclub's Hours of Operation
This venue is open Friday – Saturday, 10:00PM – 3:00AM
Drai's Nightclub's Dress Code
Drai's Nightclub follows a strict dress code. Men are best off wearing dress shirts, nice jeans, and dress shoes, while women should come in fashionable attire. Please avoid wearing sportswear, torn or cutoff clothing, baggy clothing, jerseys, or clothing with obscene or offensive prints.
What Type of Music is Played at Drai's
Top 40, hip hop, and open format are what you'll usually hear at Drai's.
What Does It Cost To Get Into Drai's Nightclub?
Getting into Drai's Nightclub costs anywhere from $20 to $50 for females and $30 to $100 for males. Prices change depending on the event. If you need more information about the price of Table Service, call us at 702-344-0100. 
Work With An Experienced Las Vegas Event Promoter
Do you need help getting into Drai's Beachclub & Nightclub? Vegas Good Life will get you VIP access. We partner with the best nightclubs and dayclubs in the city. If you need to make a bottle service reservation, or you need help with something else, call or text us at 702-344-0100. 
Videos of Drai's Nightclub