Zouk nightclub in Las Vegas is a popular dance club that offers a range of activities for guests to enjoy, from live music and DJs to dancing and socializing. With unique architecture and a sophisticated atmosphere, Zouk is one of the most popular nightclubs in Las Vegas. Zouk Nightclub is also known for its stylish and modern dress code.
So, what does this mean for you? You'll want to make sure that the clothes you wear fit the general theme of the nightclub. In this article will show you what you can wear at this nightclub, and what not to wear.
Zouk Nightclub Dress Code: What To Wear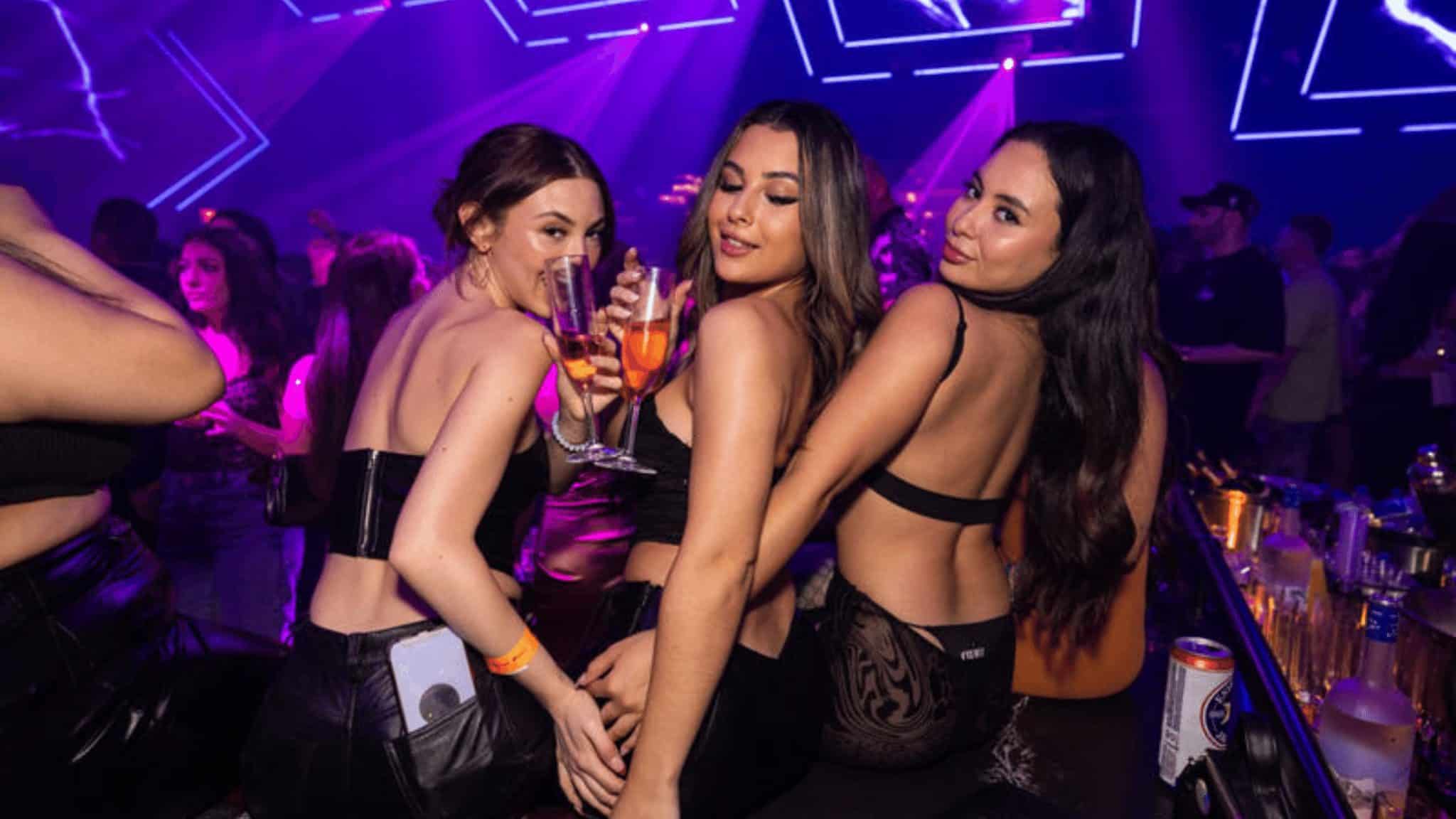 Planning to hit up Zouk nightclub this weekend? Here's a list of what to wear for the night!
For women: Make sure you have on something sexy and stylish. A miniskirt, a midi dress, or even a tight shirt will all work well. You can also go with a pair of flat heels if you want to show off your legs!
For men: Just like with women, make sure you're wearing something that looks good and is comfortable. Essentially, smart casual is fine. For example, a button-up shirt and nice pants are perfect. A decent pair of closed-toe shoes are also recommended.
While these may look like general guidelines, below are the most important no-no's when it comes to the Zouk dress code rules:
No ripped or dirty clothing. Zouk is a high-end nightclub, so please keep your clothing clean and wrinkle-free.
No excessive skin exposure. You must cover up any bare skin – including breasts, buttocks and butts – at all times while in the nightclub. This rule also forbids wearing just wearing bras and panties, or tank tops and boxer shorts for men.
No hats, sunglasses or large earrings. These may look fancy, but they can be distracting to others when dancing, so they are not allowed.
Pointy-sole high heels are also not permitted in the nightclub as they may hurt others if you mistakenly step on their toes.
Clothing with inappropriate messages or graphics on them is not allowed in nightclubs for safety reasons. This includes clothing with obscene or violent messages, gang affiliation graphics, clothes that promote drugs or other forms of crime, or anything that could be distracting to other patrons.
Some exceptions may be made for special occasions, but on an average day, you need to follow the tips above so you may be allowed entry into Zouk nightclub.
Remember, make sure the clothes you wear have a moderate amount of coverage so you don't expose too much skin.
Potential Violations: What Can Happen if You Break the Zouk Nightclub Dress Code
Zouk Nightclub is a popular nightclub that is known for its strict dress code. As we just showed you, the code specifies that all guests must wear clothing that is appropriate for the club environment. This includes clothing that covers the body to avoid exposing skin, and clothing that does not show breasts or genitals. If you violate the dress code, there are potential consequences that you may face.
If you are at the entrance, you will be denied entry. If you somehow managed to get into the club, or maybe you decided on a clothes change whilst inside the club, you will be asked to change your clothing or leave the club altogether.
In some exceptional cases, the club may take legal action against guests for violating the policy.
For example, if you also decide to change into your "birthday suit" while at the club, this would be considered a serious violation. Additionally, if you change into clothes with inappropriate messages or graphics on them in the club, that would also be considered a serious violation.
While legal action is rare, if the violation is severe enough, the club may prohibit naughty guests from ever returning. Therefore, it is important to take note that all patrons are required to be in proper attire for club entry. The dress code is strictly enforced.
What To Do if You Are Turned Back at the Entrance for Breaking the Zouk Nightclub Dress Code
You've been looking forward to your night out at the popular Zouk nightclub, but when you get there, the bouncer tells you that you cannot enter because you are not wearing the required dress code… What now? Here is what you should do:
Simply confirm what item(s) of clothing violated the Zouk nightclub dress code. Afterward, if you want to avoid all of the hassle, consider buying clothes at a nearby store. There are lots of options available, so finding one that's convenient for you is easy. If this is not possible or if you feel uncomfortable doing so, you can simply go and change in your car or hotel and then go right back to the nightclub!
Now You're In: What To Expect at the Zouk Nightclub in Las Vegas
Even with its capacity of 3,500, this popular nightclub is always packed with people looking to have a good time. Here are some things you should keep in mind if you're planning on attending:
A lively and crowded dance floor.
A DJ playing current hits and classics all night long.
Customizable drinks that will take your taste buds on a journey.
If you want the VIP experience, you may also want to know that there is a wide range of Zouk nightclub VIP packages that let you enjoy everything the club has to offer without having to worry about overcrowding.
Conclusion
In conclusion, the Zouk Nightclub dress code is designed to provide the club with a more upscale and semi-formal atmosphere. While this may be an inconvenience for some guests, it is sure to create a more polished and professional environment for all attendees. If you are planning to visit Zouk nightclub in Las Vegas, make sure to abide by the code in order to avoid any embarrassment or conflict!