Location: Resorts World Las Vegas
Nights: Thursday, Friday, Saturday, and Sunday
Music: EDM, Deep House, Reggaeton
Size: 26,060 sq-ft
The Definitive Guide to Zouk Nightclub (2022)
Opened in September 2021, Zouk Nightclub is a new, creative venue that every Vegas nightlife enthusiast should check out at least once.
Great atmosphere, excellent music, phenomenal customer service. These are just a few of the phrases that describe the Zouk experience.
If you're ready to get down on this venue's 1,000-square-foot dance floor and enjoy top talents such as Cash Cash, Tiësto, and Machine Gun Kelly, contact us today!
We'll set you up with VIP access fast!
Zouk Nightclub Las Vegas Location
Zouk is located at 3000 S Las Vegas Blvd, Las Vegas, NV 89109 in the Resorts World casino resort.
Getting To Zouk Nightclub
The club is south of The District at Resorts World shopping mall.
Once you park at the Guest Parking, you'll want to head south past the Las Vegas Hilton and head through the main Resorts World building.
Follow the signage to the shopping mall and then keep heading south. You'll run into Zouk Nightclub.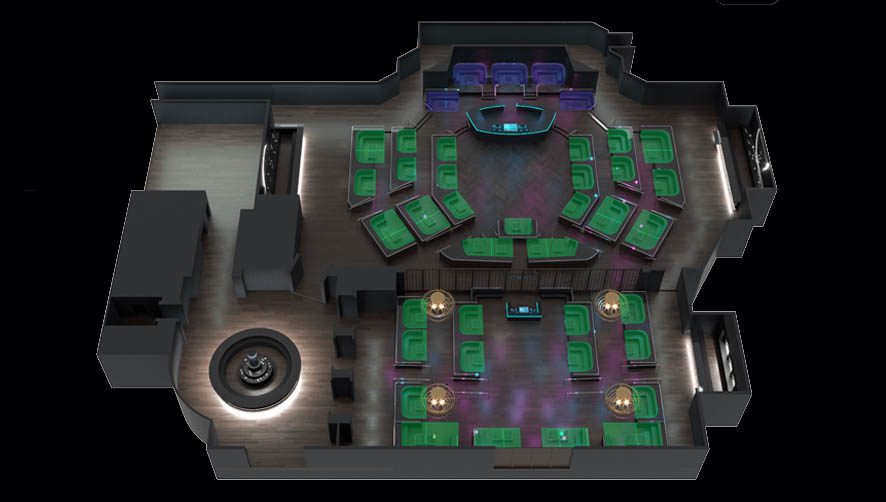 Zouk Nightclub Hours of Operation
This venue is open Thursday, Friday, Saturday, and Sunday from 10:30pm to 4am.
Zouk Nightclub Dress Code
The dress code at Zouk is upscale. Men should wear dress shirts, nice pants, and dress shoes. Women should wear something trendy and tasteful. Please avoid wearing shorts, tank tops, sportswear, baggy clothing, dirty clothing, and clothing with offensive or obscene print.
The Type of Music At Zouk
EDM, Tropical House, Reggaeton, Top 40, Open Format
What Does It Cost To Get Into Zouk Nightclub?
The cover charge at Zouk runs anywhere between $30 and $100.
Need info on the price of Table Service? Call or text us at 702-344-0100 or click on the Table Service tab above.
We Are Your Go-To Las Vegas Event Promoter
Call or text us at 702-344-0100 if you have any questions about getting on Zouk's guest list, want to make a table service reservation, need more information about pricing, or want to schedule a ride to and from the venue. Whatever you need, we can help!