Las Vegas strip clubs are some of the most popular destinations in the world. There are countless clubs scattered throughout the famous Vegas strip, offering something for everyone. Whether you're looking to dance the night away with your friends or have an intimate experience with a loved one, there's a club that will fit your needs. From high-end establishments to championship-caliber clubs to low-key strip clubs, there is definitely something for everyone on the Las Vegas Strip.
Background: What Is a Strip Club and Why Do People Visit Them?
Strip clubs are establishments where patrons can enjoy a view of nude or nearly nude dancers. They've been around for many years and are still popular today. There are a few reasons why people might visit a strip club. Some people enjoy the charged atmosphere, while others may use it as an opportunity to get away from their daily lives for a while.
What To Expect at a Las Vegas Strip Club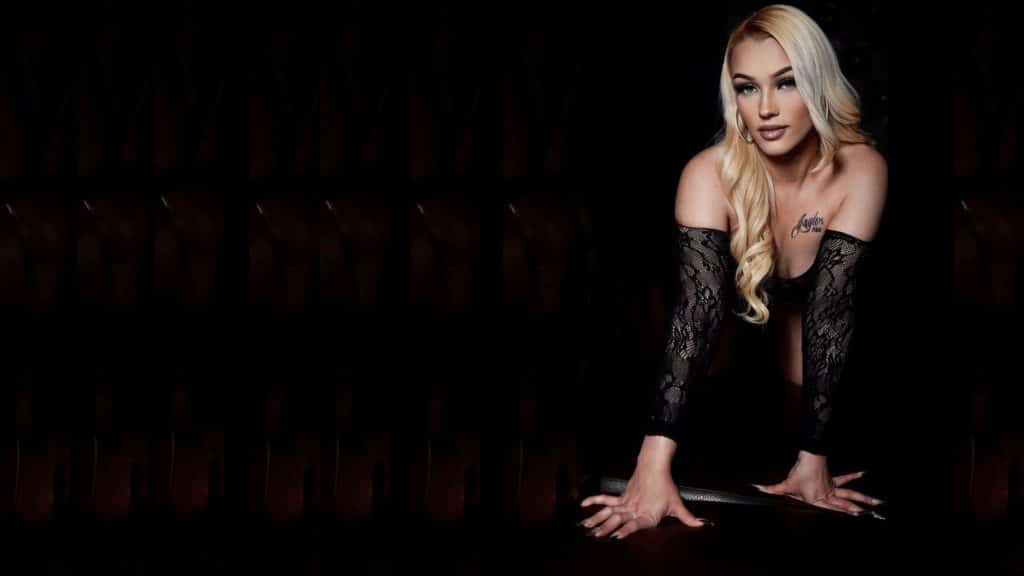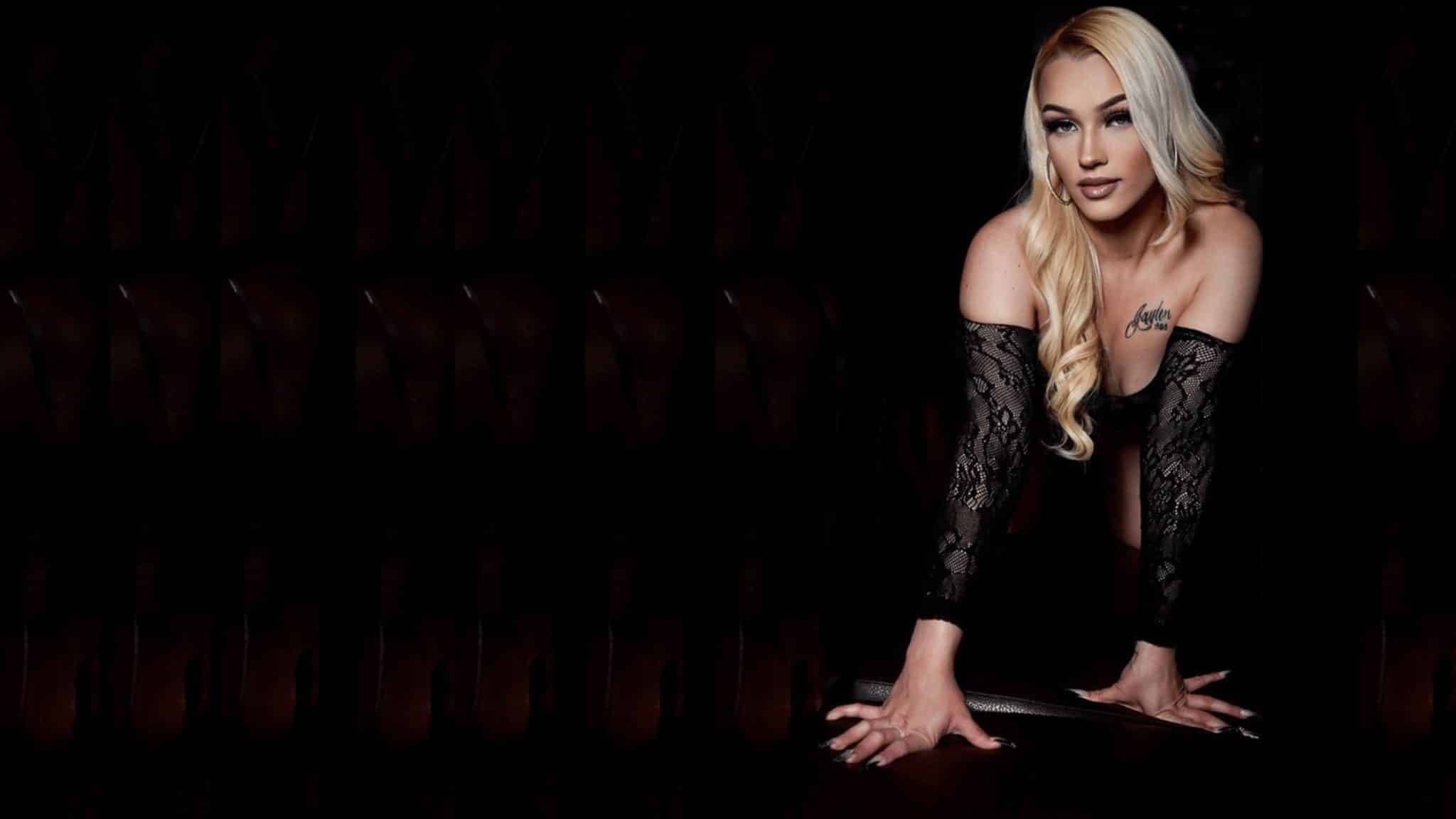 Las Vegas is known as the Entertainment Capital of the World, and there's no doubt that when it comes to nightlife, the city is at the top. If you're looking to party hard and let loose on the Strip, a Las Vegas strip club is where it's at. Here are a few things to expect when you walk through those doors:
Entering a Las Vegas strip club will definitely feel different. There will be bright lights, loud music, and sexy dancers on stage. So you will need to be prepared for a lively atmosphere.
Oftentimes, there are performances going on outside of the actual dance floor, so don't be surprised if people are screaming and dancing all around you.
A strip club usually has an open bar with multiple types of drinks available. However, while full nude bars are not legally allowed to serve alcohol, half nude (topless clubs) can serve alcohol.
In addition to the open bar, most clubs also offer VIP services such as bottle service and private dances. This means that if you want to enjoy your time at a strip club to the fullest extent, pay for those extras!
When you're at a strip club, it means you're going to be surrounded by lots of beautiful women. They'll be there to entice you, so relax and enjoy yourself!
You may want to take your time exploring the club and checking out all the different areas. There's always something new to see!
Differences Between Strip Clubs in Las Vegas and Other Cities
Las Vegas is one of the most popular tourist destinations in the United States. It is known for its casinos, nightlife, and strip clubs. There are a lot of different types of strip clubs in Las Vegas. Here are some key differences between strip clubs in Las Vegas and other cities.
The dancers in Las Vegas are usually more skimpily dressed than dancers in other cities. This is because there is a lot of competition for customers in Las Vegas and the strippers want to keep them coming back.
The admission prices at strip clubs in Las Vegas are higher than at other clubs. This is because there is an abundance of tourists who want to visit these establishments. This reflects the fact that many people who visit Las Vegas want to experience a high-end club environment rather than just see dancers performing on stage.
Strip clubs in Las Vegas often have more elaborate stages and lighting than other clubs. This makes the shows more visually appealing to audiences.
In addition, most Las Vegas strip clubs also offer themed nights, such as bachelorette parties or themed weekends.
What Are the Advantages of Visiting a Strip Club in Las Vegas?
1. You Can Enjoy a Night Out Without Necessarily Having To Spend a Lot of Money
Las Vegas is known for its extravagant nightlife and entertainment options. However, with a little planning, you can enjoy a night out without necessarily having to spend a lot of money. Just consider visiting a strip club in Las Vegas! These clubs offer some of the best shows and dances in town, and they're often less expensive than other casino nightlife options. Plus, they're always lively and packed with people looking to have a good time. If you're looking for an affordable night out that'll leave you feeling satisfied, visit a strip club in Las Vegas!
2. You Can Get a Great Workout From All the Dancing!
Another reason why visiting a strip club in Las Vegas could be considered an advantage is that you will be getting a great workout. First of all, the music is often blaring and upbeat, which means that you'll be kept moving throughout your visit. Secondly, the dancers are highly skilled and able to provide an intense workout with their routines. And finally, since the clubs often have various rooms with different themes (such as Latin or bachelorette parties), you're likely to find a dance that appeals to you no matter what your fitness level.
3. You Can Have Some Fun With Friends and Meet New People
Vegas strip clubs offer a unique opportunity for socializing and meeting new people. Not only are the clubs often frequented by celebrities and other high-profile individuals, but they also offer an environment that is more casual than most other places visitors might visit in Las Vegas. This allows visitors to have some fun without worrying about appearing too risqué or in a compromising position. Additionally, Strip clubs often provide complimentary drinks and food, which can make the experience even more enjoyable for others.
4. You Can See Some Amazing Dancers in Action
If you're heading to Las Vegas, you're in luck – there are some amazing dancers in action at the best Las Vegas strip clubs. Whether it's the exotic dancers or the more mainstream talent, these women will get your motor running and your body moving. From traditional stripteases to high-energy modern dances, you're sure to be amazed by the variety on display. Overall, the atmosphere is always buzzing with excitement. And as you may have guessed, there's no need for any elaborate planning – just show up and enjoy yourself!
5. You Can Be Yourself: There's No Need To Worry About Being Judged by Others When You Go Out in Las Vegas
Going out in Las Vegas can be a great way to have some fun and make new friends. However, another thing to keep in mind is that there's no need to worry about being judged by others when you go out in Las Vegas. The Strip club scene in Las Vegas is one of the most popular tourist destinations in the city, and as a result, you're likely to find a variety of people here. This is an advantage because it means that you can be yourself and not worry about what other people think of you. In fact, many strip club patrons say that this is one of the best things about going out there.
Are There Any Disadvantages to Visiting a Strip Club in Las Vegas?
There are no real disadvantages to visiting a strip club in Las Vegas. In fact, most people find the atmosphere and view exhilarating. Plus, it's an unforgettable experience that can be enjoyed by anyone, regardless of their gender. Some strip clubs may have more expensive drinks than other places, but this is typically because they offer a better experience and, oftentimes, more high-end drinks.
Strip Club Etiquette: Tips for Visiting a Strip Club in Las Vegas
Vegas strip clubs offer a fun and exciting experience for visitors to Las Vegas. However, visitors must be aware of the Strip Club Etiquette that applies in Sin City in order to have a good time. Here are some tips:
Dress to Impress – While you may feel that you can get naked at a strip club, that isn't the case. This goes for gentlemen as well as women. Although strip clubs are generally more lenient about attire than many other venues, you still cannot get naked unless you are a dancer at the strip club. If you're not sure what to wear, don't hesitate to check the club guidebook beforehand before leaving your home or hotel.
Avoid Being Overly Distracting – Strippers are professional performers and want you to have a great time. However, they can be easily distracted by unwanted attention from guests. Enjoy the show but don't call too often or get into conversations with the dancers.
Don't Touch the Dancers (or Anyone Else) Without Their Express Permission – Many patrons feel a sense of entitlement when they visit a strip club and feel entitled to touch whoever or whatever they please without asking first. This includes putting your hands on their bodies or breasts, grabbing at their hair or otherwise making them uncomfortable. This is against the rules and could get you kicked out of the Vegas strip clubs. Additionally, be respectful of the club environment. Don't talk too loudly or use rude language inside the club.
How To Have the Best Time at a Strip Club in Las Vegas
When it comes to having the best time at a strip club in Las Vegas, you need to be prepared to have some fun! There are a few things you can do to ensure that you have the time of your life while visiting one of these establishments.
First and foremost, make sure that you dress properly for the occasion! This means wearing something sexy and comfortable so that you can enjoy yourself without feeling uncomfortable or inhibited.
Secondly, be sure to arrive early and get situated in a good spot! This way, you'll avoid any long lines and will be able to spend more time enjoying the show! You may also get VIP service to get the best of the best experience.
Finally, make sure to indulge in some naughty dancing! This will really set the mood for a great time and will help you loosen up and have some fun.
The Different Types of Fees That Strip Clubs Charge
The most common type of fee is the cover charge. This is typically $10-$20, and it gets you in the door. There may also be a minimum purchase requirement, usually $50.
Another common type of fee is the drink price. This is how much it costs to buy a drink at the club. A bottle of vodka can cost $15, for example, while a mixed drink might cost $ higher or lower, depending on the mix.
Some clubs also charge for dances. This could mean that you have to pay per dance or per hour that you get a private dance.
In general, strip clubs charge more for services that require more time and effort on the part of the performer. There are also various other fees that can be levied by the club, such as valet parking and tips.
It is important to do your research before visiting a strip club in order to understand what is expected of you and what type of fee will be charged at that strip club.
How To Get VIP Entry to a Las Vegas Strip Club
If you're a fan of Las Vegas strip clubs and want to get in without any hassles, there is one key step that you can take: contact a VIP host beforehand. VIP hosts are the people who know the ropes and can help you get in without any trouble. By getting in touch with a VIP host ahead of time, you'll be able to avoid long lines, excessive wait times, and hassle-filled nights out on the Strip.
There are a few things to keep in mind when contacting a VIP host:
-Be respectful and courteous when speaking with them. They work hard to make sure their guests have an enjoyable experience, so let them do their job!
-Be aware of the time limit that each club has for accepting reservations. So, book early!
Conclusion
In conclusion, the Las Vegas strip clubs offer an experience that is unlike any other. Whether you're looking for a night of fun or entertainment, these clubs will not disappoint. So if you're looking to have some unforgettable fun in Sin City, head to one of the many strip clubs on the Las Vegas Strip!