Location: ARIA Resort & Casino
Nights: Friday, Saturday, Monday
Music: EDM,Hip-hop
Size: 24,000 sq-ft
The Definitive Guide to JEWEL Nightclub (2022)
Jewel Nightclub is a world-class venue that offers an unparalleled experience.
From the moment you step inside, you'll be enveloped in a world of style and sophistication.
The LED lights create a stunning visual display, and the world-class DJ will keep you entertained all night long.
The DJ booth at JEWEL is a first-of-its-kind production wall adorned with dual-sided LED video screens and state-of-the-art effects lighting, allowing for 360-degree movement while the mesmerizing wall of light shape-shifts and shines, synchronizing the experience and culminating with a feast for the senses.
JEWEL's state-of-the-art sound system and lighting are just two of the features that make JEWEL the ultimate destination for Las Vegas nightlife.
If you're looking for a truly VIP experience, you can reserve one of our banquettes. Here you'll enjoy first-class service and an unbeatable view of the dance floor.
Whether you're looking to let loose or just relax and take in the sights and sounds, Jewel Nightclub is the perfect place for you. Come see what all the fuss is about and experience Jewel for yourself!
Jewel Nightclub Vegas Location
This venue is located at 3730 S Las Vegas Blvd, Las Vegas, NV 89158. It's housed in the luxurious ARIA Resort & Casino.
Getting To Jewel Nightclub
To get to JEWEL from the self-parking entrance, enter the Casino Floor and follow the left-hand walkway towards the Poker Room. Follow the walkway around passing the Cashier on your left. Turn left before ARIA Patisserie and take the escalators on your right down to the lower level. Jewel's entrance will b.
Online Tour of Jewel Nightclub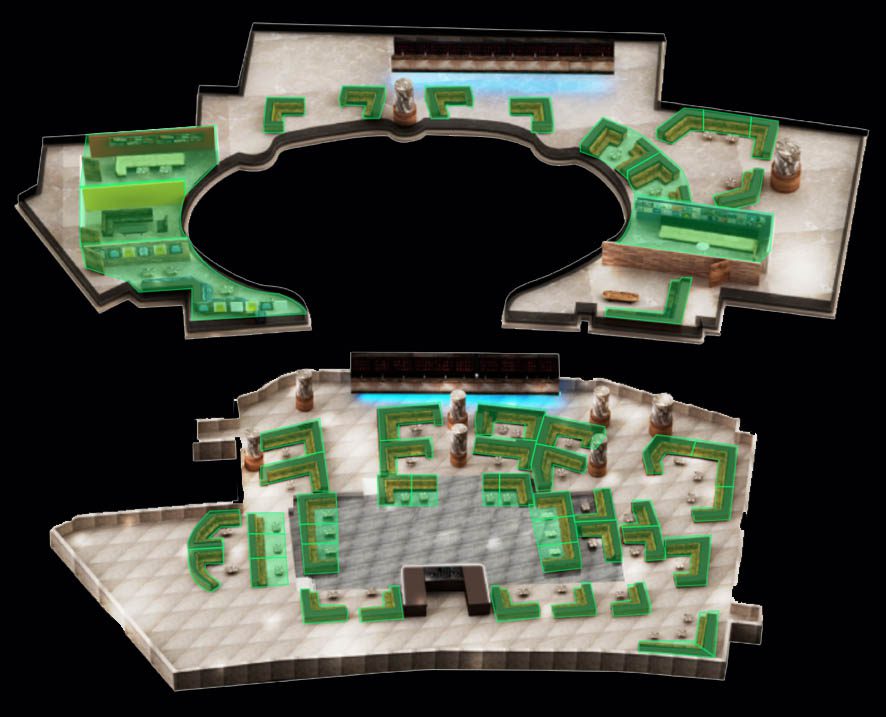 Jewel Nightclub's Hours of Operation
JEWEL Nightclub is open Friday, Saturday, and Monday from 10:30 pm until 4 am.
Jewel Nightclub Dress Code
JEWEL Nightclub places an emphasis on style and sophistication. Guests are requested to adhere to the dress code of upscale fashionable attire. For gentlemen, this means collared shirts are required. JEWEL Nightclub management reserves all rights of entry based on dress code etiquette. So make sure to look and feel your best while enjoying the ultimate nightclub experience.
The Type of Music
JEWEL Nightclub is the premier destination for music lovers in Las Vegas. It offers a variety of musical genres from today's most influential electronic and Top 40 artists.
What Does It Cost To Get Into Jewel Nightclub?
A ticket will set you back anywhere from $20 to $30, and that's just for general admission. If you want VIP treatment or bottle service, you're looking at a minimum of $750 and as much as $7,500. Want to reserve a table? Call us today for more information.
Work With An Experienced Las Vegas Event Promoter
JEWEL Nightclub at ARIA Resort & Casino is one of the hottest clubs in Las Vegas. If you're looking for a guaranteed good time, then you need to call an experienced Las Vegas event promoter. We have the connections and the know-how to get you into JEWEL Nightclub and make sure you have an incredible time. We can help you with everything from making a bottle service reservation to getting on the guest list. So if you're ready to party like a rockstar, give us a call today!
Photos of Jewel Nightclub
Videos of Jewel Nightclub