Location: The basement of The Cromwell
Nights: Thursday, Friday, Saturday, and Sunday
Music: Hip-hop, Latin, and EDM
Size: 13,000 sq-ft
The Definitive Guide To Drai's After Hours (2022)
Established in 1997, Drai's After Hours is one of the best after-hours clubs in Las Vegas, thanks to its substantial offerings, which include two full-service bars, four dance floors, 55 VIP tables, and an amazing list of DJs. What makes this venue so great, though, is its dedication to providing an exceptional after-hours experience for every guest. Drai's After Hours has an amazing vibe and will leave you coming back for more.
Where Is Drai's After Hours Located?
This venue is in the basement of The Cromwell at 3595 S Las Vegas Blvd, Las Vegas, NV 89109.
This venue has a self-parking garage, as well as valet parking. Finding the garage is fairly easy, as it is located right off Flamingo Road. It's hard to miss.
How Do You Get To Drai's After Hours?
You can find the club's entrance on the north side of the Cromwell Hotel & Casino's main floor.
Drai's After Hours Layout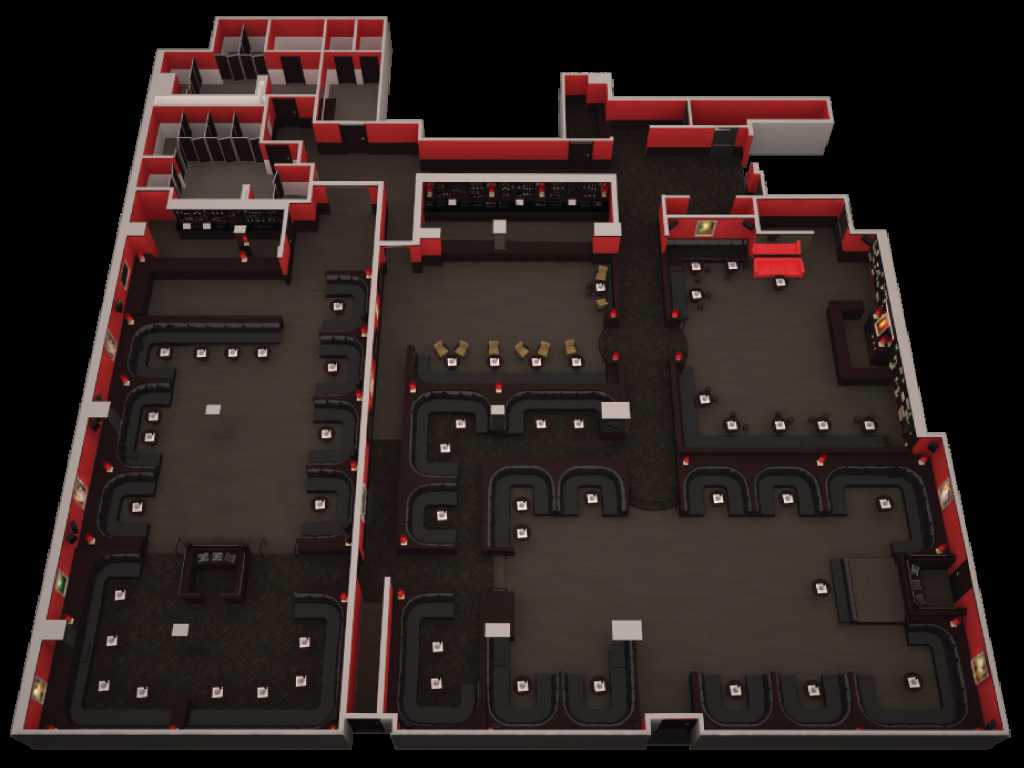 When Is Drai's After Hours Open?
The club is open Thursday, Friday, Saturday, and Sunday from midnight to 7am.
How Much Is Drai's After Hours?
(SEE BELOW)
GENERAL ADMISSION
The cover charge at Drai's After Hours is $20-$50 for women and $35-$75 for men.
If you sign up for the guestlist, however (when it is available. It currently is not available) then ladies in your group can get in free of charge, and men can get discounted prices.
Special events may have even higher cover charges than what's listed above.
To learn more about how much you will pay for your cover charge at Drai's After Hours, call us at 702-344-0100.
TABLE SERVICE AT DRAI'S AFTER HOURS
Bottle service ranges from $600 to $3200 but averages around $1300.
Cheapest Table at Drai's After Hours
Typically, the lowest price you will find at this venue is at the VIP Lounge Table, which starts at $600 and accommodates four people.
What's A Good Table At Drai's After Hours?
What we would recommend getting, if you want to party in style, is one of the VIP Stage tables, which will run you somewhere around $2200.
The Stage table is a solid mid-tier choice.
Most Expensive Table At Drai's After Hours
The best (or at least the most expensive) tables you will find at Drai's After Hours are the Dance Floor tables, which will cost you $2500 to $3000.
DRINK PRICES AT DRAI'S AFTER HOURS
Drai's After Hours offers several drinks that will run you anywhere from $5 to $15
Beers cost $10-$12, shots are about $10, top-shelf cocktails are $14-$16, and bottled waters cost $5.
BOTTLES OF ALCOHOL AT DRAI'S AFTER HOURS
Bottles of alcohol at Drai's After Hours have a wide price range, starting at $495 and running as high as $275,000.
Rum is $495-$695. Gin is $595. Regular vodka is $595. Scotch is $595-$695. Whiskey and Bourbon cost $550-$1,300. Tequila runs anywhere from $595-$6,000. Keep in mind that Tequila, Vodka, and Scotch also come in Magnum sizes and have their own prices. Wine costs $395-$1,000.
For champagne, prices range between $495 and $275,000.
Alcohol Brands At Drai's After Hours
Brands at Drai's After Hours include but are not limited to:
Vodka – Grey Goose, Absolut, Stoli, Ciroc, and Belvedere
Tequila – Patron, Deleon, Don Julio, and Clase Azul
Rum – Malibu, Captain Morgan, and Bacardi
Gin – Tangueray and Bombay Sapphire
Bourbon & Whiskey – Jack Daniels, Jameson, Fireball, Crown Royal, and Maker's Mark
Scotch – Johnnie Walker, Chivas Regal, and Macallan
Cognac – D-USSE, Hennessy, Rémy Martin
Cordials – Hypnotiq, Grand Marnier, Jägermeister
Champagne – Veuve Yellow Label, Veuve Clicquot, Dom Pérignon, Louis Roederer Cristal, Ace of Spades, Moët Impérial, and Krug Grand
TAXES AND GRATUITIES
You can expect to pay a 20% gratuity to your waitress, as well as sales tax and a 5% venue fee.
Please keep in mind that while gratuity is almost always 20%, it can sometimes be slightly higher. For a better idea of what you will end up spending, multiply your minimum spend by 1.5. This will help you plan ahead.
OVERALL PRICE PER PERSON AT DRAI'S AFTER HOURS
You can expect to pay $150 per person for a group of 10, although there is some flexibility here. Women generally pay a bit less than men.
Larger groups also get better discounts if the male-to-female ratio is fairly even, i.e., one lady for every guy.
Drai's After Hours Bottle Service Questions
(SEE BELOW)
1. What Perks Come With Bottle Service?
Getting bottle service gives you VIP access to the club (no waiting in long lines), quick and easy access to the dance floor, your own private VIP booth, a personal cocktail waitress, a busser, a security guard…and also a place to store your belongings!
2. Do I Get VIP Access When Getting Bottle Service?
Yes, you do! People who reserve bottle service take a separate line into the venue. If you need help finding the VIP bottle service line, you can call us at any time or speak to the venue staff.
3. Do I Get To Pick My Own Bottle Service Table?
Not at Drai's After Hours…usually anyway.
Normally, once you make a table reservation, you will be assigned a table. To get a specific table, you can call us, and we will work with the venue on your behalf to see if we can land you the spot you want.
4. How Many Bottles Should I Get At Drai's After Hours?
It really depends on the size of your party and how much you plan on drinking. Many venues suggest that you get one bottle for every 6-7 people, although some venues suggest that you get a bottle for every 4-5 people.
5. Is Bottle Service Worth It?
We certainly think so, especially if you have a large group and plan on drinking a lot.
The price you pay for your table in a group of 10 is often comparable to what you would pay if you entered the club via general admission and racked up your bill with beer, mixed drinks, Red Bull, bottled water, and so on.
6. What Free Mixers Does Drai's After Hours Have?
Free mixers at Drai's include cranberry juice, orange juice, pineapple juice, garnishes, and sodas (Tonic, Coke, and Sprite).
The main paid mixer at Drai's After Hours is Red Bull.
Drai's After Hours Guest List Questions
(SEE BELOW)
1. Does Drai's After Hours Have A Guest List?
Not at this moment (June 6th, 2022). We spoke to the venue, though, and they said it is possible that they may offer guest list sign-ups in the future.
2. Is Drai's After Hours Guest List For Women Only?
No, it is not since the venue does not currently have guest list sign-ups available.
3. How Long Are The Wait Times For The Drai's After Hours Guestlist?
Currently, there are no wait times since there is no guest list.
If you're interested in going to Drai's Beachclub & Nightclub, however (different venue), they currently offer guest list sign ups for women. Just keep in mind that the wait times can be substantial, an hour or more.
4. When Does The Drai's After Hours Guest List Close?
There is no set closing time since Drai's After Hours currently does not have a guest list.
Work With A Las Vegas Event Promoter
Need help getting into Drai's After Hours or making a VIP bottle service reservation? Call or text us anytime at 702-344-0100.
Why Work With Us
1. We have been promoting clubs in Vegas for years and have in-depth knowledge of all the top local venues. We can give you the inside scoop on promotions, upcoming events, rules and restrictions, and much more.
2. We make sure that you do NOT get stuck waiting in long lines. Our VIP access gets you in the door fast.
3. We hook you up with limo rides and bus rides to and from your hotel on The Strip.
4. We respond to your questions quickly so that you can plan your day or night out. Our mission is to keep you up-to-date.
Photos of Drai's After Hours
Where Are The Bars In Drai's After Hours?
You can find the VIP Bar in the Hip Hop room and a second bar near the Library.
Drai's After Hours Dress Code
This venue has a relaxed business casual dress code. Men are best off wearing a dress shirt, nice jeans, and dress shoes. Women can wear any business casual outfit that is tasteful.
Men and women should avoid wearing sportswear, as well as clothing with obscene or offensive print.
What Type of Music Is Played At Drai's After Hours?
Hip-hop, Latin, and EDM.
Who Performs At Drai's After Hours?
Past DJs at Drai's After Hours include Vedic, The Martinez Brothers, Kill Frenzy, Oscar Molina, Skrillex, Porter Haus, and many more.
What Does Minimum Spend Mean?
Your minimum spend is the minimum amount you are expected to pay when reserving bottle service at Drai's After Hours (or any other nightclub or dayclub for that matter).
Your event promoter should tell you your minimum spend amount well before you arrive, so that you are prepared for the expense.
Keep in mind that your minimum spend does NOT include sales tax, gratuity, or your venue fee. These charges will be added to your minimum spend amount.
How To Have The Best Experience At Drai's After Hours
The four different rooms at Drai's After Hours (main room, hip-hop room, Library lounge, and house) give you PLENTY to do.
What we love about this venue is the smaller size. The close confines mean every table feels like a dance floor table. There is a really great atmosphere here, so the best way to have a great time is just to come with the right people.
But to spice up your night, you might consider ordering a presentation, which you can get when you order bottle service for $1000 or more. Presentations basically mean that your waitress will go the extra mile to entertain you.
She may bring out lights or sing you a birthday song. (Yes, Drai's After Hours celebrates birthdays). They love them!
If you're visiting Drai's After Hours on your birthday, just let the staff know and show them your ID.
What Is A Bottle Girl In Las Vegas?
A bottle girl or model cocktail waitress is someone who works at a dayclub or nightclub and is tasked with providing you with VIP bottle service.
A bottle girl's job is to bring you drinks, be conversational, and essentially just do everything in her power to make sure you have a great time.
It is not easy being a bottle girl since the position requires that the server have an in-depth knowledge of liquors, cocktails, and wines, great physical fitness, and excellent people skills.
Bottle service girls also need a thick skin and patience since they frequently deal with tough customers.
Believe it or not, being a bottle service girl is a privileged position, as they can make up to $3,000 a week.
What Are The Drai's After Hours Prohibited Items?
Items you are not allowed to bring to Drai's After Hours include but are not limited to:
Weapons
Clothing with sharp objects attached, such as hooks
Illegal drugs and drug paraphernalia
Vitamins
Flammable liquids
Vape pens
Food, drinks, and drink containers
Video cameras of any kind (please do not take videos with your phone unless you get permission from the staff)
Eye drops
Hand sanitizer
Props, toys, inflatables, or large items that take up too much space
Contact lens cleaner
Over-the-counter medications
Prescription medications (unless you get permission from the staff first)
Note: If you need to bring important medication or medical equipment with you, such as an EpiPen, we recommend calling the venue before arriving and giving them a heads up. Once you arrive, you can relay to the staff that you have spoken to someone and provide their name.