Location: The Cromwell Hotel & Casino
Nights: Thursday, Friday, Saturday, and Sunday
Music: Hip-hop, Top 40, EDM, and Open Format
Size: 35,000 sq-ft
Drai's Beachclub Las Vegas Location
Drai's is located at 3595 S Las Vegas Blvd, Las Vegas, NV 89109 on the rooftop of The Cromwell.
Getting To Drai's Beachclub
The easiest way to get into Drai's Beachclub is to simply follow the signs from the hotel's entrance.
The Definitive Guide to Drai's Beachclub (2023)
Set atop the rooftop of The Cromwell Hotel & Casino, Drai's is everything you could want in a Las Vegas venue. Come enjoy two full bars, a full-service kitchen, 25 VIP cabanas, 75 VIP tables, two main pools, five plunge pools, and loads of gorgeous men and women.
Drai's attracts an amazing crowd thanks to its upscale atmosphere and regular slot of A-list performers. Upcoming performances in May 2022 include DJ Maria Romano, Nelly, and Lil Wayne.
Online Tour of Drai's Beachclub
Drai's Beachclub Table Map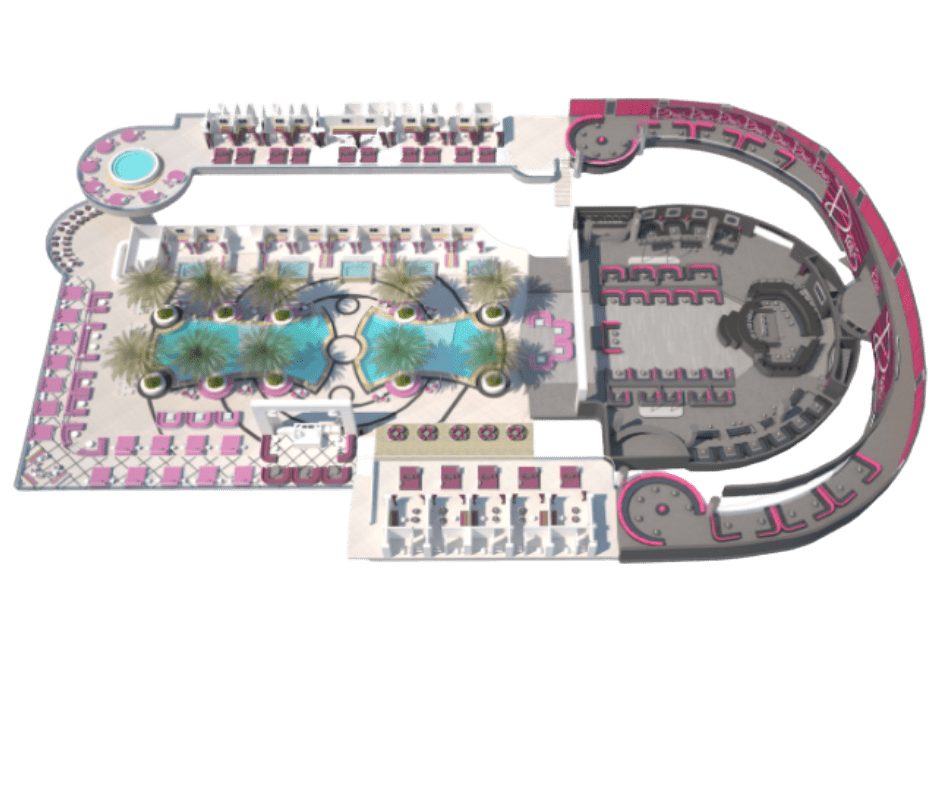 Drai's Beachclub Hours of Operation
This venue is open Thursday, Friday, Saturday, and Sunday. Hours on Thursday are from 11am to 5pm. On the remaining three days, Drai's is open from 11am to 6pm.
Drai's Beachclub Dress Code
You will want to wear fashionable beachclub attire or business casual attire. There is a long list of items you will not want to wear, as well as prohibited items you aren't allowed to bring with you. For a complete list of what you should avoid, call or text us.
The Type of Music At Drai's
Hip-hop, Top 40, EDM, and Open Format.
What Does It Cost To Get Into Drai's Beachclub?
The cover charge at Drai's runs between $20 to $60 for ladies and $25 to $80 for guys.
Want to learn more about Table Service pricing at Drai's? Call or text us at 702-344-0100. You can also take a look at our Table Service page. Just scroll up to the Table Service tab above to find it.
Talk To A Friendly Las Vegas Event Promoter
As an experienced Las Vegas event promoter that partners with THE best venues in the entire city, we are here to help you with whatever you need! Reach out to us at any time.
Photos of Drai's Beachclub
Videos of Drai's Beachclub