Crazy Deals @ Crazy Horse 3
With our passion for quality and impeccable attention to detail, we ensure that your visit will be an unforgettable experience.
BOOK NOW
FREE Shuttle Pickup
FREE
Entry
VIP
Service
Premium
Seating
Buy 2 Drinks
Upon Arrival
CRAZY HORSE 3 ENTRY PACKAGES:
These are our entry/table packages for Crazy Horse 3 please choose an option and I'll get everything set up! $40/75 options are perfect for best value or see VIP TABLE DEALS UNDER ENTRY PACKAGES that include extra incentives.
Free ride and enter for free and pay full price for drinks in VIP section*
THE BEST DEALS FOR CRAZY HORSE 3
GOLD
GROUP VIP PACKAGE
$399
Entry
Vip Seating And $500 Food & Beverage Credit
Recommended Parties Up To 5
Usually $649 at the door! Save 40%
Buy Now
PLATINUM
GROUP VIP PACKAGE
$749
Entry
Vip Seating And $1,000 Food & Beverage Credit
Recommended Parties Up To 10
Usually $1,199 at the door! Save 40%
Buy Now
DIAMOND
GROUP VIP PACKAGE
$1,399
Entry
Vip Seating And $2,000 Food & Beverage Credit
Recommended Parties Up To 20
Usually $2,000 at the door! Save 30%
Buy Now
VIP TABLE PACKAGES WITH ADDED INCENTIVE SEE BELOW FOR SPECIAL DEALS
Only available by Prepay/Book not available at the venue
TITANIUM - GROUP VIP PACKAGE
UP TO 30 GUESTS RECEIVE:
Premium Transportation to CH3
No Admission Charge
Guaranteed VIP Seating
$3000 Credit towards all food and beverage purchases
Buy Now
$10,000 TABLE DEPOSIT
VIP EXPERIENCE INCLUDES:
PARTY BUS TRANSPORTATION
ENTRY UP TO 40 PEOPLE
CH3 EXECUTIVE VIP SECTION W/ SEATING FOR UP TO 40 BESIDE DJ BOOTH
4 CURTAINED SECTIONS FOR PRIVATE DANCES
EXCLUSIVE SECURITY, HOST, AND SERVER
PRIVATE STAGE AND VIP BATHROOM ACCESS
ACCESS TO VIP KARAOKE SUITE
DEPOSIT ONLY. APPLIES TOWARDS FOOD AND BEVERAGE ONLY. REMAINING BALANCE DUE AT VENUE
COMPLETE RESERVATION LINK FOR TRANSPORTATION PICKUP DETAILS
Buy Now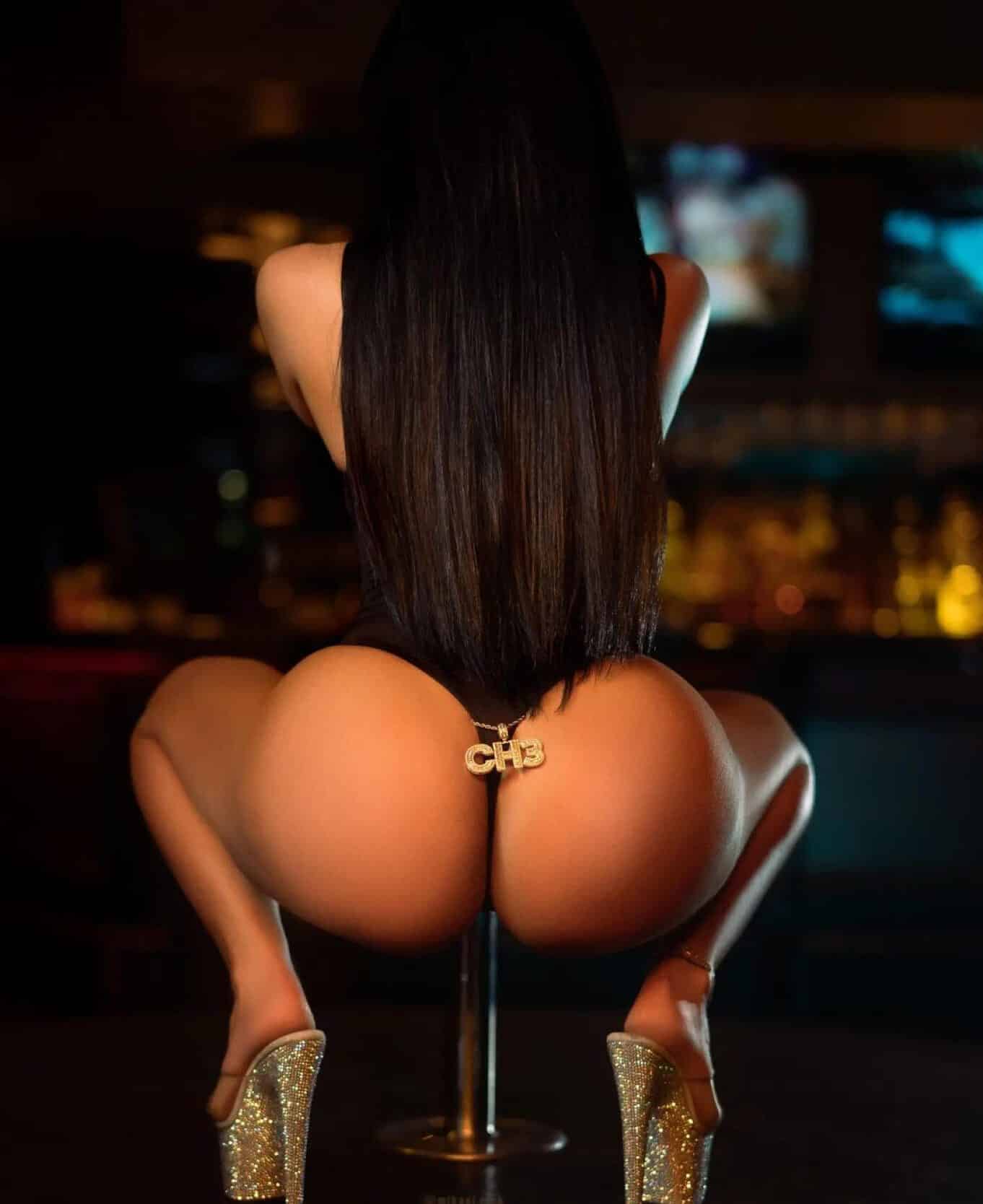 Crazy Horse 3
Location
3525 W Russell Rd,
Las Vegas, NV 89118
Nights
Seven Days a Week
Music
Open Format
Sq Ft
50,000+
Details
Located on the Las Vegas Strip next to the Raiders Allegiant Stadium, voted the Best Gentlemen's Club and Best Bachelor Party, as well as featured in outlets such as Thrillest and Maxim, it is no secret why CH3 is the award winning favorite Las Vegas club hangout for celebrities, professional athletes and locals alike.
BOOK VIP ACCESS NOW
Text For Vip Access
Check Out The Best Strip Clubs In Las Vegas
If you're looking for a place to let loose and see some amazing nude entertainment, then be sure to check out the clubs on our list. They are all sure to get your pulse racing!